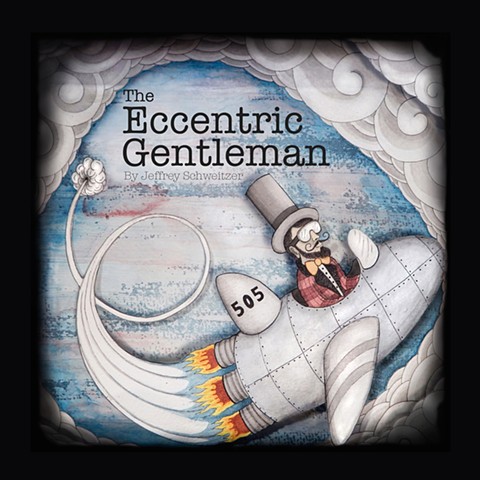 Author:Jeffrey SchweitzerThe Eccentric GentlemanPublished by Bindlestick BooksISBN: 978-0-692-59737-8
Special edition hardcover book. Signed copy.
8.5 x 8.5 inches
2015
PLEASE NOTE: $30.00 - Now on sale: 10% off and free shipping. CLICK ON THE PRICE ABOVE TO PURCHASE ONLINE.
The Eccentric Gentleman is the third book by narrative artist and author Jeffrey Schweitzer. This playful whimsical narrative of rhyming poems is perfect for all ages and includes 10 unique beautifully crafted illustrations. Each original illustrations for The Eccentric Gentleman were hand cut from paper and layered to create small sets resulting in illustrations with wonderful shadows and unusual visual depth.