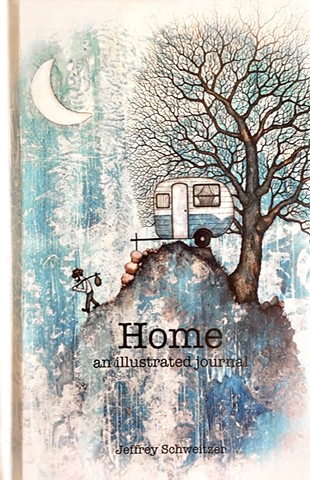 Home: An Illustrated Journal ISBN: 978-0-578-44968-5
Special edition hardcover book. Signed copy.
6 x 8 inches
2019
$30.00 CLICK ON THE PRICE ABOVE TO PURCHASE ONLINE.
Home is an illustrated semi-autobiographical journal by artist Jeffrey Schweitzer. From 2016-2019 the artist rebuilt a 1957 Sterling Corvette travel trailer. During this time, he used the space as a mobile studio where he created new projects including Home. This series pairs beautiful small pen and ink paintings with brief journal-like stories crafted on a vintage typewriter. A perfect book for art lovers of all ages, Home asks the reader to re-imagine their fading memories and reflect on the meaning of the word home.